Regular price
Sale price
$19.99 USD
Unit price
per
Sale
Sold out
Indulge your senses and create a space of beauty and relaxation with our Apple Oil Set. A perfect and ideal gift for family, friends, and colleagues, this set features a stunning iron stand, a tea light candle, glass warmer/burner, and a 10ml amber glass bottle. Whether you're enjoying a peaceful moment alone or hosting guests, the Apple Oil Set will elevate any environment.
The Apple Oil Set boasts a variety of benefits, including its ability to promote an environment of relaxation, clarity, and rejuvenation. The set's beautiful design adds a touch of elegance to any room, while the warm, soothing fragrance of apple oil invigorates the mind, body, and spirit.
With a simple and easy-to-use design, the Apple Oil Set can be used in a variety of settings, such as a study, bedroom, sauna, yoga studio, meditation area, or living area. The oil diffuser serves as a perfect companion while practicing yoga, reading a book, or enjoying a warm bath.
Key Features & Benefits:
- Serves as a functional and decorative piece at the same time.
- The Apple Oil Set is capable of diffusing your favorite oil fragrance, adding a touch of elegance and beauty to your space.
Unlike other oil diffusers, the Apple Oil Set is incredibly easy to clean and maintain. The 10ml amber glass bottle is made to last, ensuring that you can continue to enjoy the beautiful fragrance of your favorite essential oils for a long time to come.
In conclusion, the Apple Oil Set is the perfect addition to your home or workspace if you're looking for ways to improve mental clarity, physical relaxation, and rejuvenation. Indulge your senses with the sweet fragrance of apple oil and elevate your space to new levels of beauty, functionality, and rejuvenation.
View full details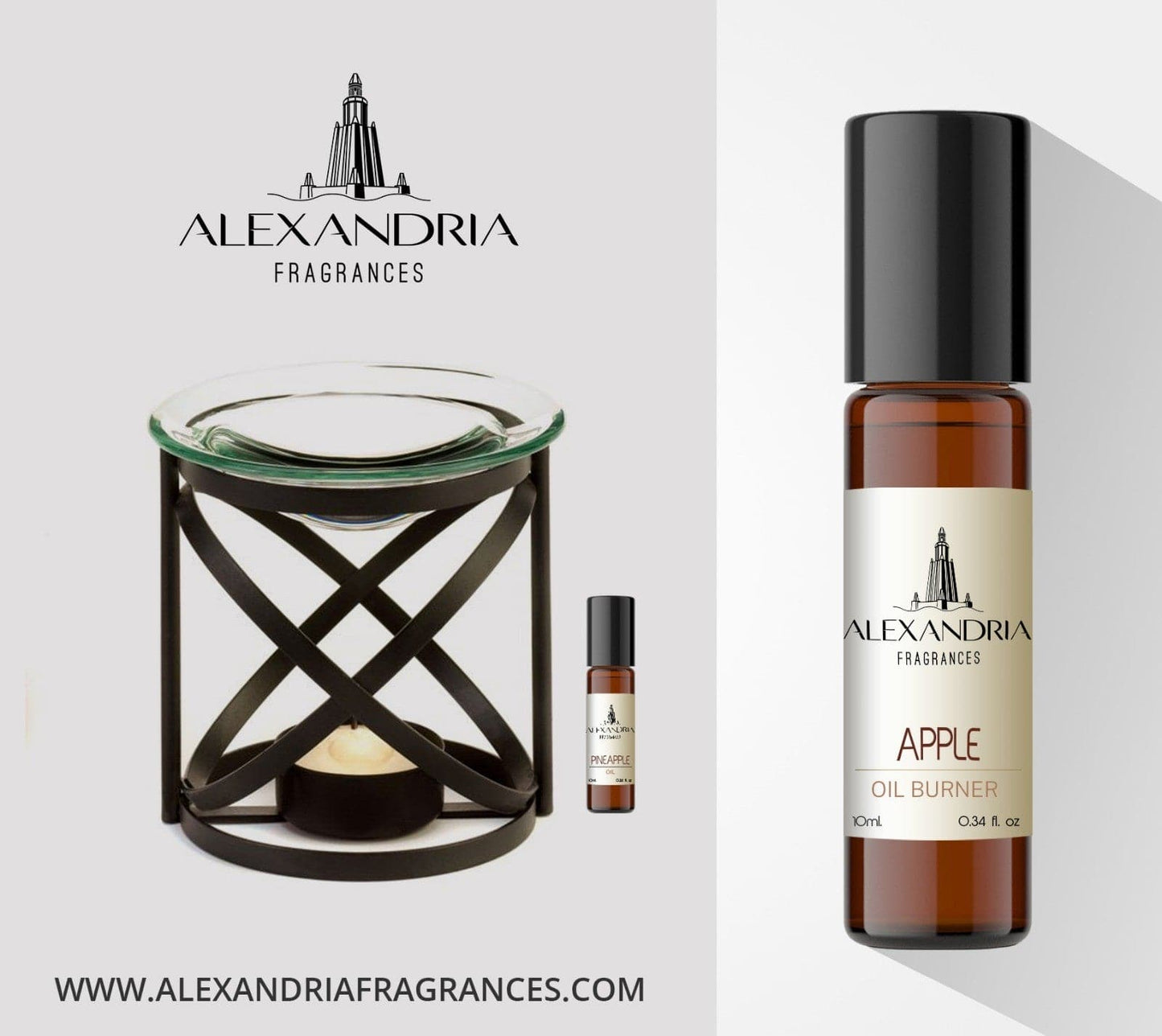 02
May we suggest
Similar items
Perfumes and fragrances are one of the most popular gifts to give. They are not only a way to say I love you, but also the perfect way to make someone feel special.However, it can be hard to find the perfect scent for that special someone. That's why we have created a unique fragrance matching system that will help you find their perfect smell based on their selections.