Regular price
Sale price
$29.99 USD
Unit price
per
Sale
Sold out
Take charge and elevate your game with Boardroom Solid Fragrance. Become the CEO of your life and radiate confidence with every step. This fragrance is not your usual scent, it's an experience like no other. Expect nothing but the best with this alluring and luxurious fragrance that delivers an office-safe, long-lasting wear.
Crafted with ambroxan, ambergris, amber, bergamot, and woody notes, this fragrance delivers a perfect blend of sophistication and excitement. The scent is familiar yet different, intriguing, and confident. Here are some of the features and benefits that make Boardroom Solid Fragrance your go-to fragrance for any occasion:
Long-Lasting Fragrance - Boardroom Solid Fragrance is made to apply once and last all day long. Unlike traditional sprays, it maintains its scent throughout the day so you can get the most out of your investment.
High-Quality Ingredients - Boardroom Solid Fragrance is crafted with only the finest ingredients, so you can enjoy the best of what nature has to offer. The sophisticated blend of ambroxan, ambergris, amber, bergamot, and woody notes creates an irresistible and captivating scent that will keep everyone guessing what you're wearing.
Imagine entering any boardroom or office feeling like the boss, taking control of your peers, and owning whatever situation comes your way with confidence. Boardroom Solid Fragrance is the perfect scent for anyone who wants to stand out and make a statement. Whether it's for a job interview, a business meeting, or even a night out with friends - Boardroom Solid Fragrance has got you covered.
In conclusion, Boardroom Solid Fragrance is a remarkable fragrance that you won't find anywhere else. It's time to take charge of your life and embrace your inner CEO. Order Boardroom Solid Fragrance today, and experience a new level of sophistication and power with every wear.
View full details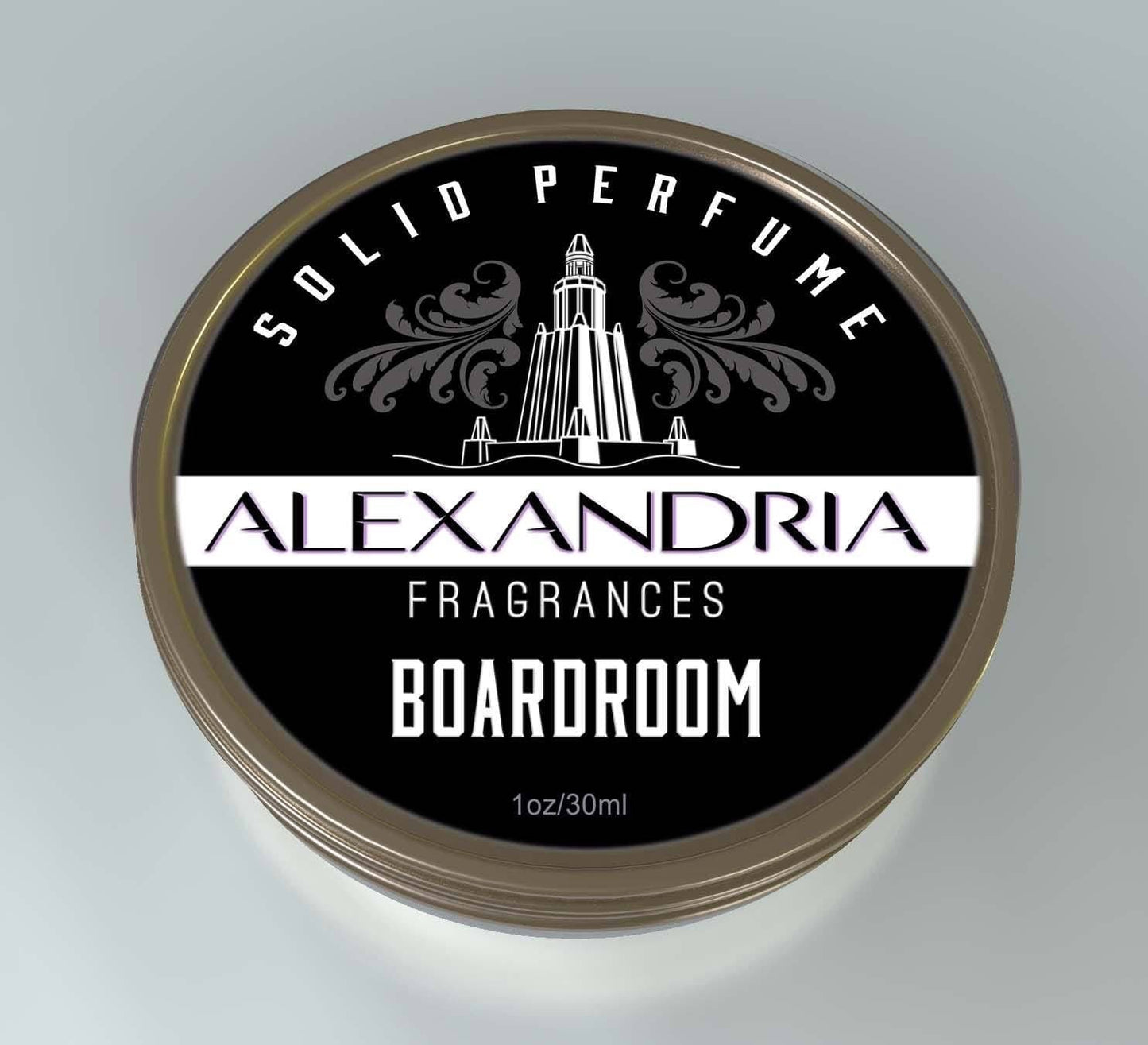 Description
Boardroom - Become the CEO of your life. Demand everything you want, take control of your peers by wearing this alluring, luxurious yet office safe scent. Sweet seductive ambroxan, salty ambergris, a touch of sweet warm amber, bright bergamot and masculine woody notes make up the perfect everyday scent. It may smell familiar but it is different than anything you have ever experienced. Enter any place feeling like the boss and own the situation...Mr CEO
Notes
Amber Musky Citrus-Floral Woody
02
May we suggest
Similar items
Perfumes and fragrances are one of the most popular gifts to give. They are not only a way to say I love you, but also the perfect way to make someone feel special.However, it can be hard to find the perfect scent for that special someone. That's why we have created a unique fragrance matching system that will help you find their perfect smell based on their selections.