Inspired By smoky batches of Creed Aventus
Regular price
Sale price
$14.99 USD
Unit price
per
Sale
Sold out
Indulge yourself with the perfection of harmony of Brasilia Smokey - Aftershave Splash. Inspired by the smoky batches of Creed Aventus, Brasilia Smokey is a unique and refreshing aftershave that leaves your skin feeling silky smooth and moisturized all day long.
Crafted with the finest ingredients, this aftershave splash opens with bright fruity notes of pineapple, green apple, and ambergris, and then quickly introduces a more peppery and smoky element that creates a well-balanced accord, sustaining the tension between the fruity and the smoky. This wonderful combination ensures you're turning heads wherever you go.
Brasilia Smokey's unique formula is packed with natural ingredients, including aloe vera juice, chamomile, rose hydrosol, calendula, and red clover extract. Each ingredient has been carefully chosen for its moisturizing and nourishing properties to leave your skin feeling soft, hydrated, and looking its very best.
With Brasilia Smokey - Aftershave Splash, you can experience the satisfaction and benefits of:
Natural ingredients that nourish and soothe your skin, keeping it soft and hydrated all day long
Refreshing and long-lasting fragrance that turns heads and leaves you feeling invigorated
This aftershave splash is perfect for any man that wants to look and feel their best. Whether you're heading into the office or going out on the town, Brasilia Smokey is an excellent choice for its long-lasting scent and skin-nourishing properties that leave you confident and refreshed.
Get your hands on Brasilia Smokey - Aftershave Splash today and experience the perfect harmony between fruitiness and smoke for yourself!
View full details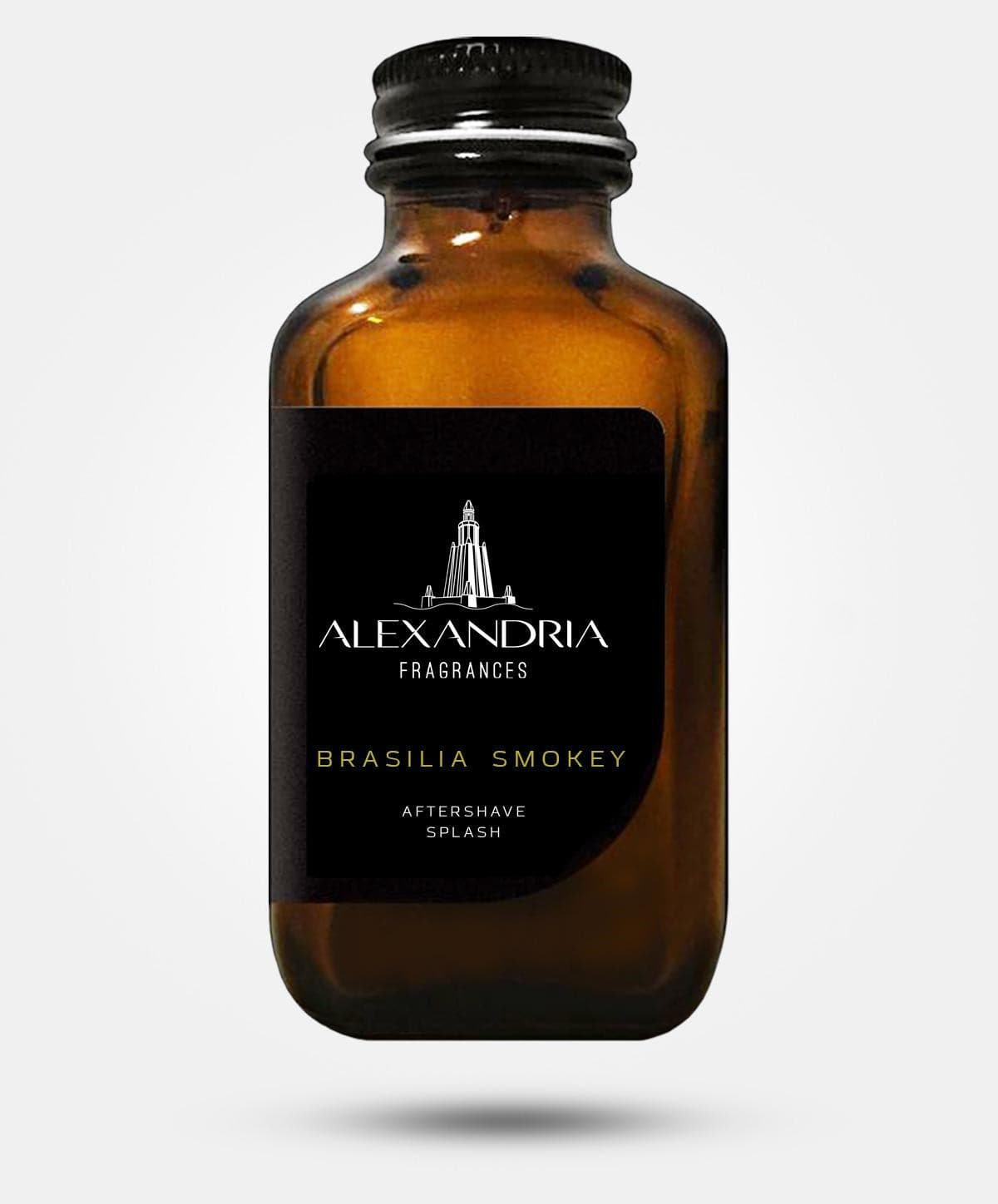 02
May we suggest
Similar items
Perfumes and fragrances are one of the most popular gifts to give. They are not only a way to say I love you, but also the perfect way to make someone feel special.However, it can be hard to find the perfect scent for that special someone. That's why we have created a unique fragrance matching system that will help you find their perfect smell based on their selections.