Regular price
Sale price
$29.99 USD
Unit price
per
Sale
Sold out
Introducing our Forbidden Plum Solid Fragrance! Inspired by the decadent and sensual Plum Japonais fragrance by Tom Ford, our product offers a unique, beeswax-centric substance that allows you to create a scent bubble and sillage that is just as performative as the traditional spray fragrance. Take it on the go and enjoy its non-greasy, easy-to-apply formula.
This fragrance is perfect for a night out or a relaxing evening at home. Our Forbidden Plum Solid Fragrance will transport you to hazy, forbidden realms with its dark, rich, and sweet plum and cinnamon notes. As you sink into the world of oud wood, your playful and seductive side will meet in perfect harmony.
Key Features and benefits:
- Convenient: Its size and solid-state make it perfect for plane travels and "on-the-go" situations.
- Long lasting: With our Forbidden Plum Solid Fragrance, a little goes a long way. You can enjoy its deep, seductive scent all day and all night long.
Our solid fragrance contains the same ingredients as the traditional spray fragrance, but in a unique, easy-to-use form. Its sensual and luxurious scent will leave you feeling confident and ready to take on the day or night. Forbidden Plum is the perfect complement to any outfit, and its versatility makes it an excellent option for all occasions. So why wait? Indulge yourself in our decadent Forbidden Plum Solid Fragrance today!
View full details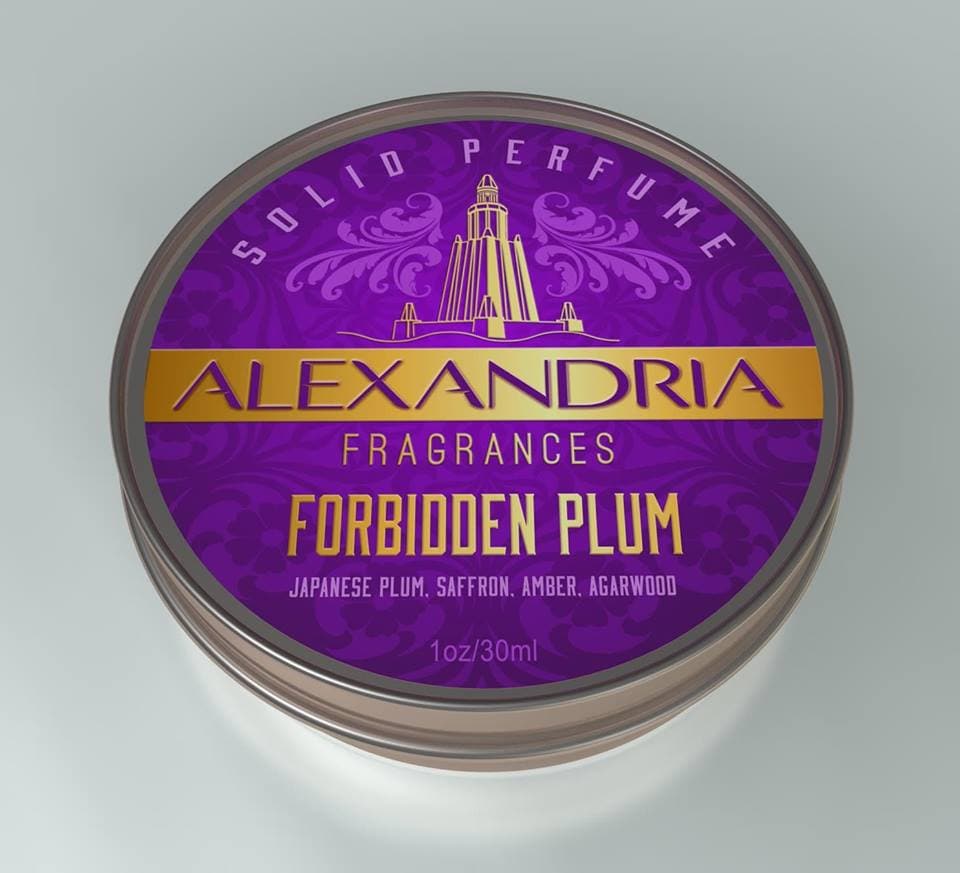 Description
The sun sets on a day of work well done. You've earned a moment of relaxation, a moment to enjoy your accomplishments. Slip into something comfortable, and indulge yourself in a decadent fragrance full of sensual spice that appeals to your desires. Dark, rich, sweet plum and cinnamon notes invite you to relax, as you sink deeper into hazy, forbidden realms of oud wood. This fragrance is where your playful side meets your seductive side in perfect harmony. Inspired by Tom Ford's Plum Japonais! This is a solid perfume. The same ingredients used in the fragrance spray have been incorporated into a non-greasy, beeswax-centric substance that can be applied to the skin to create a scent bubble and sillage that is just as performative as the spray. Put a can in your pocket and take it on the go! Perfect for air travel! Time of day: Night time Weather: Any
Notes
Japanese plum Saffron Cinnamon Immortelle Plum blossom Camellia Agarwood (oud) Amber Benzoin Fir Vanilla.
02
May we suggest
Similar items
Perfumes and fragrances are one of the most popular gifts to give. They are not only a way to say I love you, but also the perfect way to make someone feel special.However, it can be hard to find the perfect scent for that special someone. That's why we have created a unique fragrance matching system that will help you find their perfect smell based on their selections.