Regular price
Sale price
$29.99 USD
Unit price
per
Sale
Sold out
Introducing our latest addition to the fragrance world, Interplay! Created for those who appreciate the art of perfume, this solid fragrance is inspired by the iconic MFK Baccarat Rouge 540. We've curated a scent that is simply delicious and unique, a fragrance that will be perfect for any occasion.
With Interplay, you'll experience a luxurious scent that's exclusive to you. We've used the same ingredients as the spray version, but we've created an innovative beeswax-centric formula that allows us to produce a non-greasy solid perfume that will revitalize your senses. And the best part? Interplay is perfect for travelling as it fits conveniently in your pocket, saving you those critical moments of spritzing before that important meeting or Tinder date!
Here are two of the most compelling features of Interplay:
Easy to Use on the Go: The innovative beeswax formula makes Interplay a breeze to apply, and its compact size is perfect for use on the go.
A Scent That Is Uniquely You: With Interplay, you'll experience a fragrance that's distinct to you. You'll love how the scent lingers on your skin, creating a trail wherever you go.
The interplay of three distinct accords distinguishes this fragrance. The scent of jasmine and saffron, fused with a light "breeze" accord, give Intrepidity a unique and delicate balance. This leads the way for the second accord, a robust blend of cedar woods, which completely transforms the fragrance to a warm and crackling scent. Finally, a "mineral" accord of ambergris adds a cool and warm balance to the fragrance.
Interplay screams elegance and exclusivity. The scent is perfect for both men and women, and it's an excellent choice for anyone who appreciates the value of a good perfume. Interplay performs great irrespective of the day and weather, so don't be afraid to take it to the office or with you on vacation!
In conclusion, Intrepidity is a unique solid fragrance that lingers on your skin and exudes sophistication and luxury. You'll fall in love at first scent!
View full details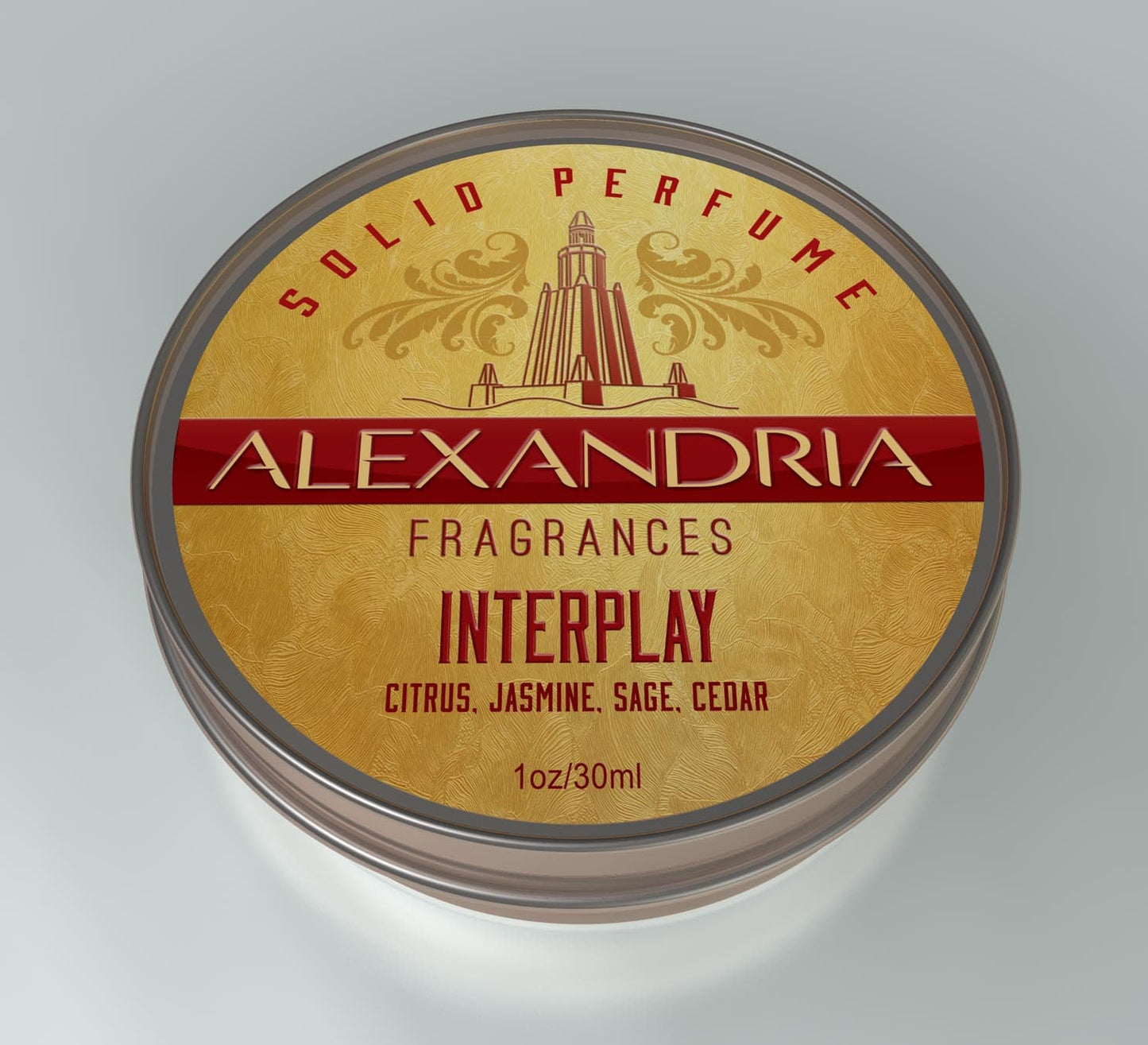 02
May we suggest
Similar items
Perfumes and fragrances are one of the most popular gifts to give. They are not only a way to say I love you, but also the perfect way to make someone feel special.However, it can be hard to find the perfect scent for that special someone. That's why we have created a unique fragrance matching system that will help you find their perfect smell based on their selections.