Regular price
Sale price
$29.99 USD
Unit price
per
Sale
Sold out
Introducing Ouddiction, the solid fragrance that will take your scent game to the next level. Inspired by Oud for Greatness Initio Perfumes Prives, Ouddiction is a unisex fragrance that will leave you feeling confident and smelling amazing.
What sets Ouddiction apart from other fragrances on the market is its solid formula. With its compact size, Ouddiction is perfect for on-the-go touch-ups throughout the day. No more carrying around bulky bottles of perfume or worrying about spills - Ouddiction has got you covered.
But that's not all - Ouddiction also boasts some incredible key features and benefits that set it apart from the competition:
- Long-lasting scent: With just a small amount of Ouddiction, you can enjoy a long-lasting fragrance that will keep you smelling fresh all day long.
- Unique scent profile: Ouddiction's rich blend of oud, amber, and vanilla creates a warm, spicy scent that is both complex and comforting. No matter the occasion, Ouddiction is sure to impress and leave a lasting impression.
Whether you're looking to switch up your scent game or need a fragrance that will take you from day to night, Ouddiction is the perfect choice. Its solid formula, long-lasting scent, and unique scent profile make it the ultimate fragrance for those who demand nothing but the best. So why wait? Try Ouddiction today and experience the power of oud for yourself.
View full details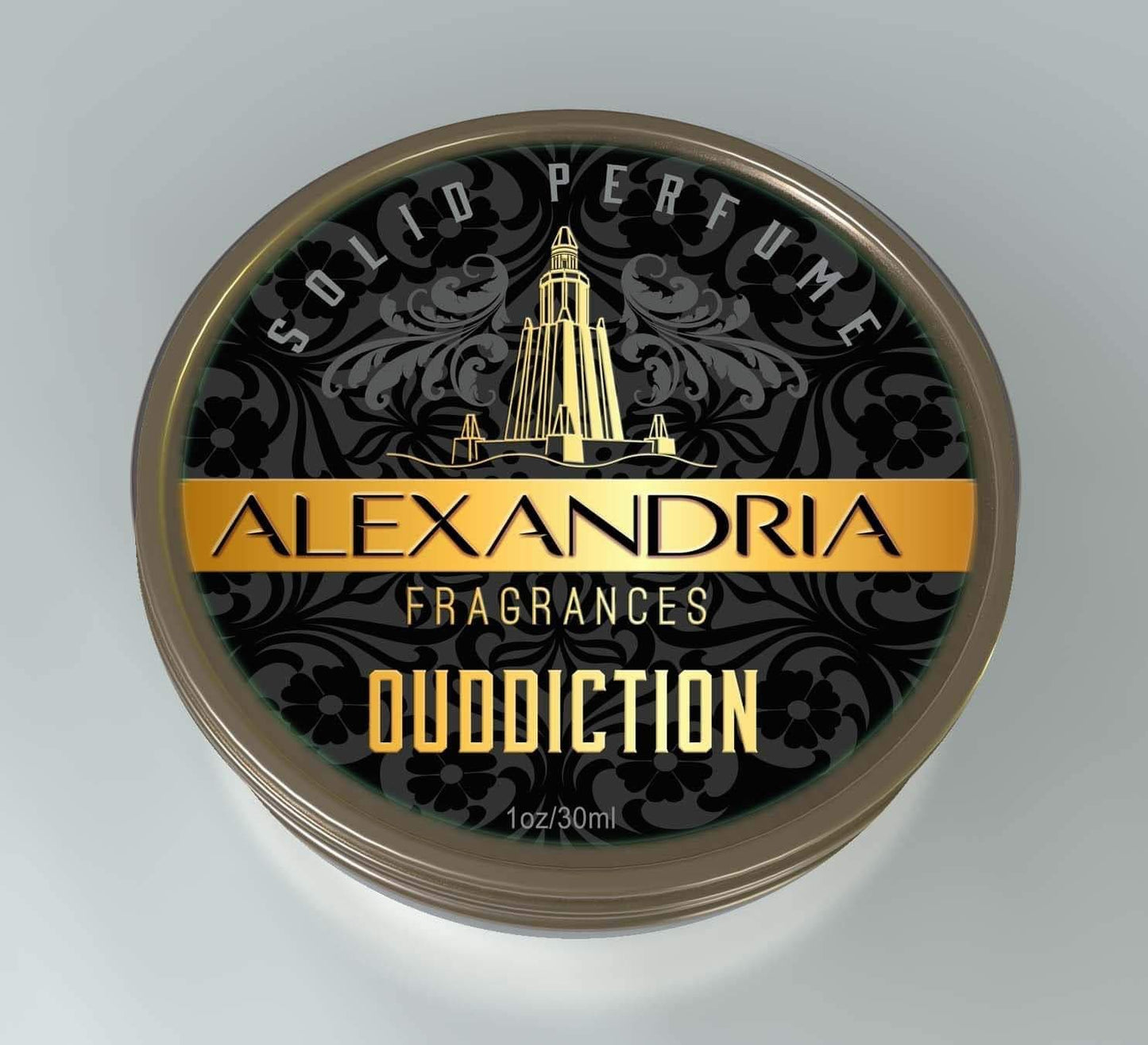 Description
Inspired by: Oud for Greatness Initio Perfumes Prives for Women & Men
Notes
Fresh Spicy Warm Spicy Oud Aromatic Patchouli
02
May we suggest
Similar items
Perfumes and fragrances are one of the most popular gifts to give. They are not only a way to say I love you, but also the perfect way to make someone feel special.However, it can be hard to find the perfect scent for that special someone. That's why we have created a unique fragrance matching system that will help you find their perfect smell based on their selections.