Regular price
Sale price
$29.99 USD
Unit price
per
Sale
Sold out
Do you love indulging in the sweet, creamy goodness of Italian caramel and almond cookies? Well, imagine never having to leave that delicious aroma behind! Our Italian Caramel Solid Fragrance, inspired by Xerjoff Italica, lets you carry the irresistible scent with you all day long.
Crafted with only the highest-quality ingredients, our fragrance captures the true essence of Italian almond cookies that are filled with silky toffee. Whether you're an avid collector of fragrances or a newcomer to the world of gourmand scents, you're going to fall head over heels for our Italian Caramel Solid Fragrance.
Here are some key features that make our Italian Caramel Solid Fragrance stand out:
- Long-Lasting Fragrance: Unlike traditional fragrances that fade quickly, our solid fragrance will keep you smelling delectable all day long. Just a dab on your pulse points and you're good to go!
- Portable and Travel-Friendly: Our solid fragrance comes in a convenient, easy-to-carry compact that's perfect for on-the-go moments. Slip it into your purse, pocket, or luggage and take it with you wherever you go.
Wondering how to make the most of our Italian Caramel Solid Fragrance? Here are some potential use cases:
- Date Night: Planning a romantic evening with your significant other? Our fragrance is the perfect touch to set the mood and make the night extra special.
- Work or Meetings: Want to make a lasting impression at work or in a meeting? Our luxurious scent is the perfect way to project confidence and professionalism.
Treat yourself or a loved one to the ultimate indulgence with our Italian Caramel Solid Fragrance today. You won't regret it!
View full details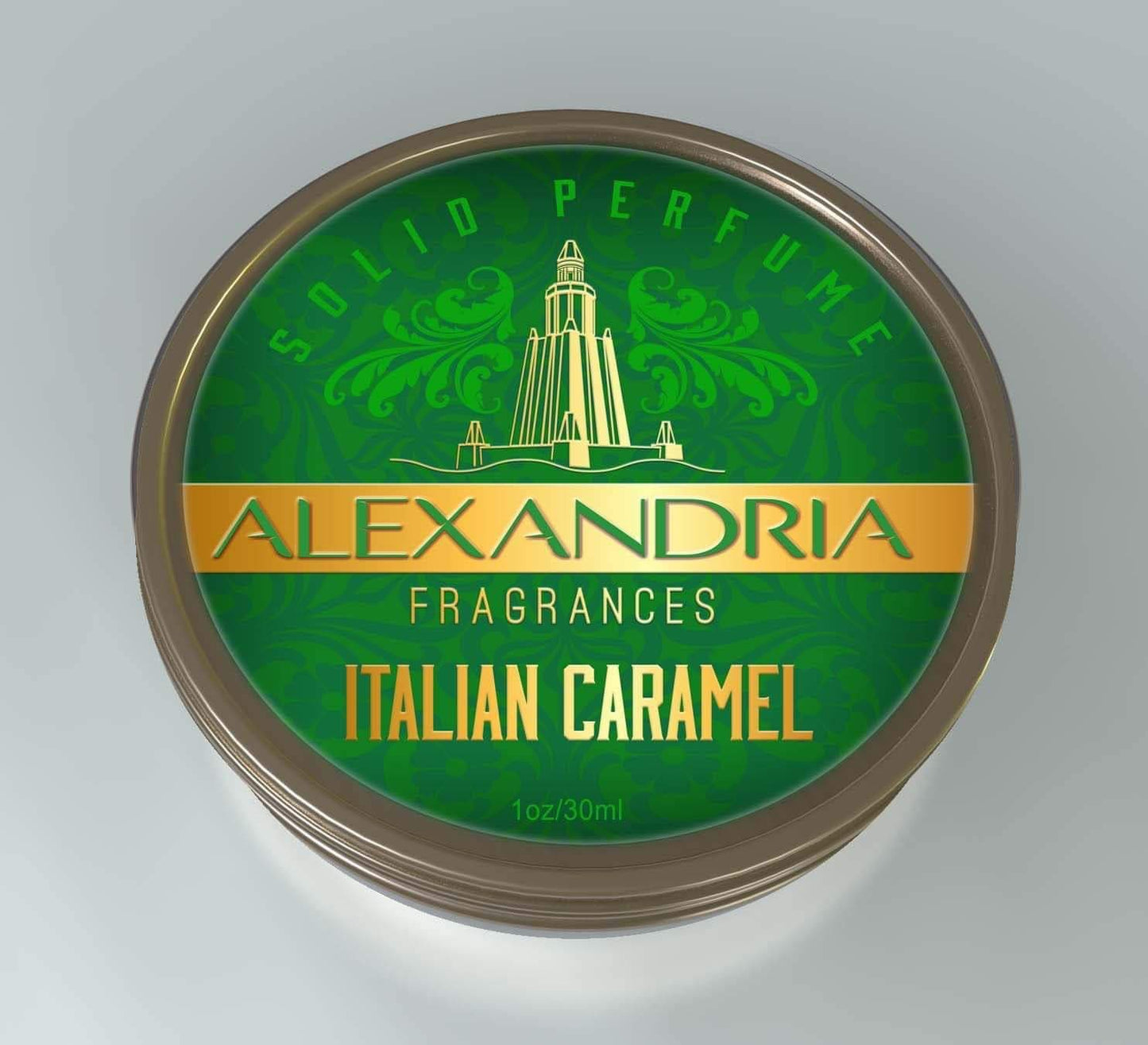 Italian Caramel (Solid Fragrance)
Description
Milk, almond cookies filled with silky toffee. Yum! I say that if anybody smelled like this I would become the cookie monster or the sweet tooth Dracula and take a bite from their delicious smelling neck! (Just Kidding!) This delicious mix is the gourmands lover dream! Woody, Sweet, Smooth, Silky, Creamy deliciousness makes the most delicious gourmand fragrance you have ever placed your nose on. Unbelievable realistic Italian almond and caramel cookies and milk. Words aren't even capable of describing how good this scent truly is. Simply Delicious! Inspired by Xerjoff Italica.
Notes
Sweet Woody Almond Vanilla Warm Spicy Milky
Italian Caramel (Solid Fragrance)
02
May we suggest
Similar items
Perfumes and fragrances are one of the most popular gifts to give. They are not only a way to say I love you, but also the perfect way to make someone feel special.However, it can be hard to find the perfect scent for that special someone. That's why we have created a unique fragrance matching system that will help you find their perfect smell based on their selections.